The Government or Our Government?
Issue 04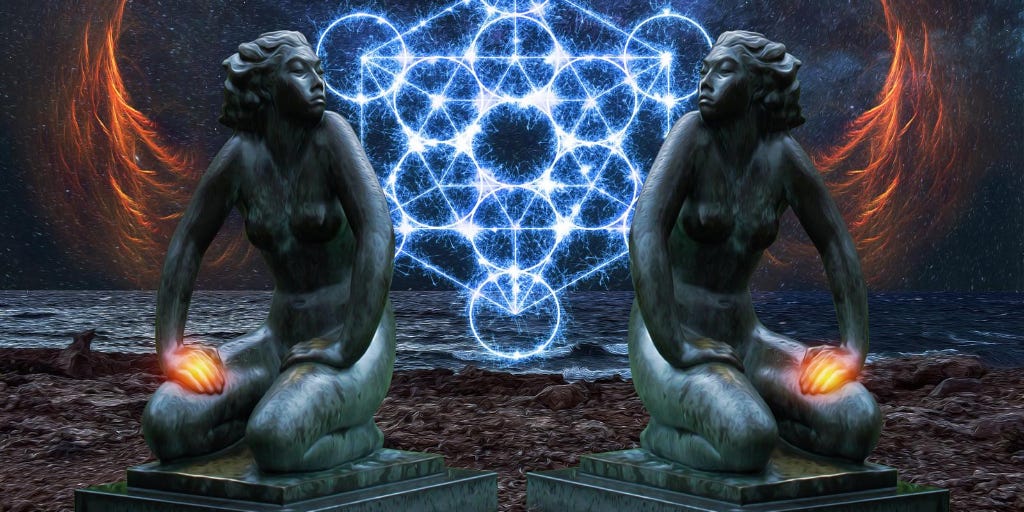 We call it the government and it seems, generally speaking, that we (Americans, anyway) pretty much love to hate it. That is, of course, until we need it: Fix my road! Help us recover from the hurricane! Make our schools better! But, I digress. Let's stipulate for now that any and all of the colloquial hate is justified and that a modicum of government is desired and go from there because, actually, none of it is the point.
The point is that from this day forward, as conscious politics practitioners, we would do ourselves a great service if we began referring to the government as our government. I implore you to stop for a moment, here and now, to consider whether or not it feels qualitatively different to you (listen to inspiration) even to think or say "the government" vs. thinking or saying "our government." Practice, going forward, saying it in conversations with others. Think it when you're watching or listening to or reading politics news and commentary. Say it when you're railing against it. Notice what, if anything, transpires within you.
Here's why. As we step up and into the new consciousness, we will have to let go of a little/not little thing called duality. I hesitate to use that term because it means so many different things but in the philosophical and spiritual realms it pretty much means separation. In the old consciousness, we believed wholeheartedly in separation. We believed that our minds were one thing and our bodies were another; we believed that God/Source/Creator was up there somewhere while we were all down here. Yeah, no. That's over. A hallmark of the new consciousness is non-duality, conscious politics practitioner, a recognition of the connection of all of Life to all of Life.
It is no longer, 'there but for the grace of God go I.' It is, from now on, 'there go I.'
I don't know about you, but for about 25 years now I have heard duality referred to as an illusion. I agree. It's a belief enough of humanity has held and lived by for long enough to have created some of our most entrenched, chronic struggles such as homelessness, racism, and poverty. I believe that homeless woman is not my problem is a natural outgrowth of a belief in separation. It matters not that I am comfortable, at peace, and in good health while she is uncomfortable, tormented, and in poor health simply because she is there and I am here. We are separate. I believe that I cannot be fully comfortable and at peace while others struggle is a natural outgrowth of a belief in connection. It is no longer, there but for the grace of God go I. It is, from now on, there go I. We are all connected. There is no separation. Duality and non-duality. Old consciousness and new consciousness. Baby.
Calling our government the government isn't a crime. Calling our government ours, which it is, simply aligns us with a capital-t truth by espousing this hallmark of the new consciousness. Calling it ours connects us to it in a more visceral way. Calling it ours will urge us, sooner or later, to take responsibility for it. Aargh, I know. Taking responsibility — another concept upon which this practice stands — for a government we can barely abide is not on anyone's list of top ten things to do today. Yet our collective willingness to take responsibility for our government is the fastest, most direct route to our collective empowerment. That is, if we want to feel empowered by having a government that reflects who and what we are and that we experience as functional and responsive to our needs, we must stop acting as though it is somehow separate from who we are. It's not. It never can be.
You've no doubt heard it said that we get the government we deserve. I prefer to say we get the government we are, reflected right back to us, warts and all. The universe — excuse me, our universe — at least as far as we humans are concerned, excels at reflecting us back to us all day every day. If, for example, you "hate" the way the government budgets and spends, what does your own financial life look like? If we realize the government is not something separate from us, hating it looks more and more unproductive.
As is the case with everything we talk about in the new consciousness, the ideas and notions are not, in and of themselves, new. In our lifetimes and for much longer than that, non-duality teachings have existed side by side with the relatively more recent teachings about duality. So it's not so much new as it is new to practice it. All the time. That's why a switch to thinking and saying "our government" is nothing more than an acknowledgement of non-duality, of no separation, of new consciousness. It's about being, ahem, a little more politically conscious.
(See also: the environment.)
---
NOTE: I addressed non-duality from a different conscious politics perspective in a recent Spiritual Workout Weekly Online Drop-In. Click here to view it on YouTube and if it's your first time, please subscribe and "ring the bell" to be notified when new videos are posted. (Feel free to skip the first three minutes of the 11-minute video — you won't really miss anything.)
NOTE: Spiritual Workout Online happens here with subscriptions starting at $5/month.
NOTE: If you can proffer a proper attribution for the image used above, currently unattributed, please do. Thanks.
NOTE: Likes, Comments, and Shares, genuinely rendered when you're feeling inspired, help this newsletter get seen by more than the few of you who are reading it now. No pressure.